This is my Arri Alexa: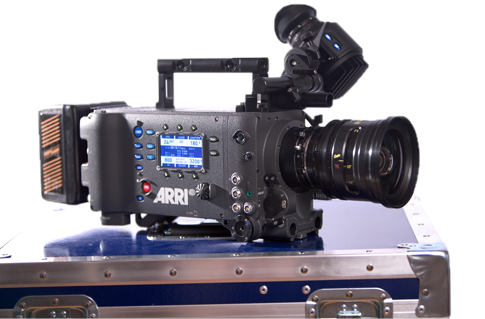 It is available for hire, either alone, or with me acting as Operator or 1st AC.
(Rental of the camera alone requires that you have production insurance that covers equipment rental.)
Base day rate: $1,500
Basic Package includes:
Alexa
EVF
Cooke Mini S4/i Lens set. (18, 25, 32, 50, 75, 100)
4x Hytron 140 Batteries,
Four position charger,
225w power supply.
Cables and accessories.
Complete package: All of the above, plus:
Panasonic 8in Monitor,
Matte Box
Filters
Follow Focus
Tripod(s).
520wh 24v battery(s).
Complete list of all camera components.
These Packages are just suggestions.  I will put together a package specifically for your production, including what you need, and nothing you don't.  If what you need isn't listed on the PDF linked above, check my full equipment list. If I still don't have what you need, I can probably obtain it for you. Just note, a minimum number of rental days and up to two weeks advanced notice may be required.
Call (310) 573-8657 or email jm@epsilonfilms.com to arrange a rental.